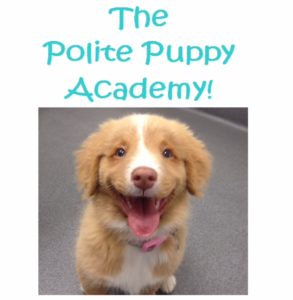 Puppy Preschool is a great way to ensure you give your new puppy the best start in life. We no longer have an on-site puppy preschool but Nurses Amy and Ash run the Polite Puppy Academy nearby.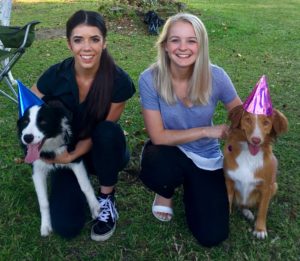 Puppy preschool educators Ash and Amy
Puppy School: 8-16 weeks of age
Give your puppy the best start in life by attending Puppy Preschool. During this course you will learn how to master biting, toilet training, jumping, sit, stay and drop. Learn about how your puppy's brain works, anxiety, boredom busters, socialisation and sooo much more. Fun, games and lots of laughs along the way.
Sit Happens: 5 months – 3 years of age
Help your dog gain good manners by learning the next steps in training. During this course you will work on; "look", "come", concentration skills, walking on a lead, extended "stay", socialisation and more.
Puppy Playgroup: 12 weeks – 6 months
Encourage your puppy to keep learning positive socialisation skills all whilst making new friends in a 'play only' session.
for more information or to book
0421 852 497
2/6 Carbine Close, Maryland