Amy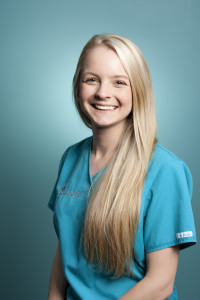 Amy has been one of our core team members since the beginning of EAMC in 2014.  Amy has a certificate IV in veterinary nursing and has been nursing since 2005. She loves a good chat and has a huge interest in animal behaviour. Amy heads up our puppy pre-school the  Polite Puppy Academy.  She has grown up with a menagerie of animals but now with husband Khy she has a Nova Scotia Duck Tolling Retriever and a growing family of human children. Amy also has a love for rabbits and all exotic pets.
---
Charly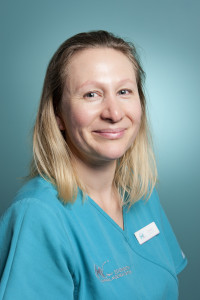 Charly was born in Tasmania and after living in Victoria, Western Australia and Malaysia she moved to Newcastle in 1993. She brings to her position eight years of Veterinary Nursing experience in both small and large animal hospitals.  Charly has been part of the EAMC team since its conception in 2014. Her special interests in veterinary practice include animal welfare, responsible pet ownership, behaviour and pet nutrition. Outside of work Charly loves spending time with her young family as well as cooking, reading and gardening. Her four-legged friends include Chelsea the crazy German Shepherd, Sasha the Labrador, Felix the Brittany Spaniel and two cheeky guinea pigs.
---

Ash
Bubbly Ash is one of our certificate IV qualified nurses.  She is also one of our puppy preschool educators and at home loves to train her Border Collie Billy and her Cocker Spaniel Bailey. Ash also shares her home with Ashanti and Winky her rabbits and loves a chance to cuddle and care for any bunny that comes into our hospital.
---
 Kiarni
Kiarni started with us in 2017 for her student work placement. She has since attained her Certificate IV in Veterinary Nursing and become a valuable part of our team. She is exceptionally caring and dedicated to her patients and especially enjoys caring for our canine patients.
Kiarni lives with Nixon a cheeky French Bulldog and Lexi and Jax the Cavoodles.
---
Tabitha
Tabitha started with us on a Casual basis in 2018 and we are pleased to have her join us full-time in 2019. Tabitha is a qualified Cert IV Veterinary nurse completing her study in 2013 and also holds a Bachelor of Zoology. She has a diverse range of nursing experience in both general practice and emergency. Tabitha shares her home with a gorgeous a Black Labrador called Zeus and a mischievous tabby cat Bernie.
---

Kimmi
Kimmi started with us in early 2017 as a veterinary nursing student and is now one of our fully qualified vet nurses.
She has a background in zoo keeping before moving to vet nursing and loved working with a Malayan tapir and Meerkats most of all.
Her favourite animals to work with at EAMC are cats and birds. She lives with two cats Tiger who lives up to his wild name counterpart in attitude and Remi who is a big sook. She also has Timmy a Jack Russell Terrier X Whippet Dog.
In her free time she is a mad sports fan and is a keen soccer player.
---
Georgie
Georgie is one of our fantastic nursing student graduates who started working for us after graduation in 2019. 
Outside of work Georgie loves travel and hiking, her favourite country to visit is Canada. 
While she doesn't yet have any pets of her own she shares a house with Nahla a cavoodle and loves caring for all our wonderful patients especially the Golden Retrievers. 
---

Jazzmine
Jazzmine is another one of our wonderful student nurses graduates of 2019 who we just had to keep to join our growing team.
Jazz's favourite pets at work are cats. She has two of her own at home Jinxy and Sooty along with a Mini Fox Terrier.  Jazz also loves getting to work with the variety of different animals we see here.
When she is not nursing she enjoys dancing at a local dance studio and going to the movies with friends.
---
Bec
Bec started with us as a vet nursing student in 2018 and is now a valued member of our nursing team since graduating.
Bec's significant others are Jasper a cat and Charlie a budgie.  Her all time favourite animal is a Cheetah and while we don't get to see these at EAMC I'm sure some of our feline patients are quite reminiscent!
Bec loves all the birds we get to see here at EAMC and is also a cat lover. Her most rewarding part of the job is caring for patients through surgery and seeing them go home at the end of the day. 
In her spare time she loves to get lost a good fantasy book. 
______________________________________________________________________________
Veterinary Nursing Students
At EAMC we have a number of Certificate IV Veterinary Nursing students doing work placement with us as part of their TAFE training. They are valued members of our team and do a lot of work behind the scenes keeping the hospital clean and our hospital patients comfortable.  We enjoy mentoring our students as they follow their dream of a career in animal care.
Thank you to our current students for all your hard work:
Jazmyn!