Amy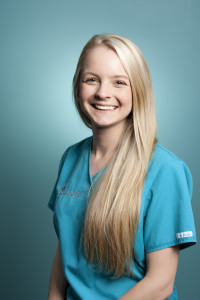 Amy has been one of our core team members since the beginning of EAMC in 2014.  Amy has a certificate IV in Veterinary Nursing and has been nursing since 2005. She loves a good chat and has a huge interest in animal behaviour. Amy heads up our puppy pre-school The Polite Puppy Academy. At home you will find her wrangling her 2 little girls, Mavis the Nova Scotia Duck Tolling Retriever and 2 baby rats Big Whisky and Little Whisky. Amy has a huge love for exotic pets, especially with complicated nursing care and triaging emergency patients. She is also lecturing this year at the Veterinary Nursing Conference on exotics emergencies. 
---
Charly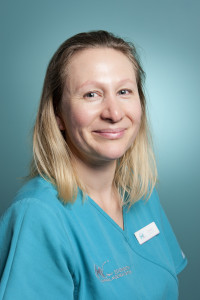 Charly is one of our Senior Veterinary Nurses. She brings to her position nineteen years of Veterinary Nursing experience in both small and large animal hospitals.  She has been part of the EAMC team since the very start in 2014. Her special interests in veterinary practice include animal welfare, responsible pet ownership, behaviour and pet nutrition. Outside of work Charly loves spending time with her family as well as cooking, reading and gardening. Her four-legged friends include Chelsea the crazy German Shepherd, Sasha the Labrador, Felix the Brittany Spaniel and four cheeky guinea pigs. Charly is also involved in caring and raising foster kittens for a local rescue organisation.
---

Ash
Ash is one of our qualified Certificate IV Veterinary nurses.  She is also one of our puppy preschool educators, and at home loves to train her Border Collie Billy and her Cocker Spaniel Bailey. Ash has a love for rabbits having owned them for many years, and loves a chance to cuddle and care for any bunny that comes into our hospital. Ash brings energy and laughter into our clinic daily, and can always be found chatting to a client and lying on the floor cuddling their pet.
---
Kiarni
Kiarni started with us in 2017 for her student work placement. She has since attained her Certificate IV in Veterinary Nursing and become a valuable part of our team. Within the clinic, Kiarni especially enjoys caring for our canine and avian patients. After hours you will find her relaxing with; Nixon a cheeky French Bulldog, Lexi and Jax the Cavoodles, Ruby the crazy Kelpie X and her partner Matt in their new house. 
---
Tabitha
Tabitha joined us in 2019, she is a qualified Cert IV Veterinary nurse, completing her study in 2013 and also holds a Bachelor of Zoology. She has a diverse range of nursing experience in both general practice and emergency. Within the clinic she enjoys rehabilitation and post-surgery care. Tabitha shares her home with a mischievous tabby cat Bernie.
Currently on maternity leave
---

Bec
Bec started with us as a vet nursing student in 2018 and is now a valued member of our nursing team since graduating. Her significant other is Jasper the cat who thinks he is part human.  Her all-time favourite animal is a Cheetah, and while we don't get to see these at EAMC I'm sure some of our feline patients are quite reminiscent! Bec loves all the birds we get to see here at EAMC and is also a cat lover. Her most rewarding part of the job is caring for patients through surgery and seeing them go home at the end of the day. In her spare time she loves to get lost a good fantasy book.
---

Jazzmine
Jazzmine is another one of our wonderful student nurses graduates of 2019 who we just had to keep to join our growing team.
Jazz's favourite pets at work are cats. She has two of her own at home Jinxy and Sooty along with a Mini Fox Terrier.  Jazz also loves getting to work with the variety of different animals we see here.
When she is not nursing she enjoys dancing at a local dance studio and going to the movies with friends.
---
Jazmyn
Jazmyn started with us while training for her Cert IV in Veterinary Nursing, graduating in 2021 and becoming a valued member of our team of qualified nurses.
Jazmyn has a passion for reptiles having several Shingleback and Blue-tongue Lizards of her own, she is a wealth of knowledge. Her favourite patients to work with are our exotics and dogs. As well as her reptiles she shares her home with two cattle dogs Cleo and Ruby, a Staffy Gizmo, a cat Smokey and a bird Little Boy. In her spare time she loves sketching animals and getting out and about with her dogs.
Jazmyn loves help clients with their questions as well as help care for our hospital patients.
---
Grace
Grace is another of our nursing students who after graduating in 2018 went to work elsewhere and then we have been lucky enough to get her back in 2021.  Grace has experience doing remote community dog desexing programs and bushfire relief work.  Grace has a Weimaraner called Jager, she loves working with dogs and is a keen exotics nurse. When Grace is at home she is Mum to a busy toddler. Grace is originally from London and moved to Australia in 2010 following her boyfriend, now husband.
---
Emma
Emma is one of our Senior Veterinary Nurses and joined the team in early 2021, bringing with her a wealth of knowledge and extensive experience nursing a variety of species. Within the clinic, she particularly loves working and caring for our exotic patients. At home you will find Emma living her best 'farm life' with; Pam, Linda and George the Alpacas, Momo the cat, Lilly and Luna the sheep, Moose the bearded dragon, Sketti the Albino Darwin Python, Luther the Great Dane X and a variety of poultry. In her spare time Emma enjoys spending time with her animals and competing in roller derby.
---
Elodie
Elodie has been working as a Veterinary Nurse since graduating from her Cert IV in 2016. Within the clinic she has a love for native wildlife and patient comfort for all species. Elodie grew up in France, and followed the love of her life to Australia when she met the 'typical aussie surfer' with blonde hair and blue eyes in 2006. She is a wildlife carer for ARC and currently is currently raising and nursing back to health 9 possums, 1 blue tongue lizard, 1 lorikeet, 1 kangaroo joey, not to mention 3 cats and 1 rabbit who take up permanent residence. 
---
Liz
Profile coming soon
---

Sienna
Sienna is our Animal Attendant who is working towards completing her Certificate IV in Veterinary Nursing in November 2022. She brings sunshine into the clinic everywhere she goes. Sienna brings to the clinic a love for birds and has achieved a Cert III in Captive Animals and experience from previous employment at Oakvale Wildlife Park. At home you will find her clucking around with 7 chickens and her cat Stanley, and outdoors loves camping and surfing. Within the clinic Sienna loves avian care and nursing with her long term goal of becoming more involved with wildlife. 
______________________________________________________________________________
Veterinary Nursing Students
At EAMC we have a number of Certificate IV Veterinary Nursing students doing work placement with us as part of their TAFE training. They are valued members of our team and do a lot of work behind the scenes keeping the hospital clean and our hospital patients comfortable.  We enjoy mentoring our students as they follow their dream of a career in animal care.
Thank you to our current students for all your hard work.