Amy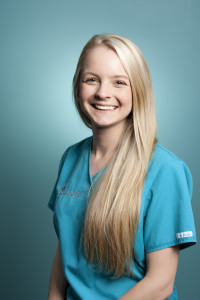 Amy has been one of our core team members since the beginning of EAMC in 2014. after taking a year off in 2018 for maternity leave we look forward to welcoming her back part time in 2019. Amy has a certificate IV in veterinary nursing and has been nursing since 2005. She loves a good chat and has a huge interest in animal behaviour. Amy heads up our puppy pre-school the  Polite Puppy Academy.  She has grown up with a menagerie of animals but now with husband Khy she has a Nova Scotia Duck Tolling Retriever and a small flock of Silkie bantam chickens. Amy also has a love for rabbits and all exotic pets.
---
Hannah
Hannah started her nursing career with EAMC while undertaking her TAFE studies, by completing her mandatory work placement component with us. Hannah completed her Certificate IV training in 2015 and has since become a valued member of our nursing team. Hannah especially enjoys working with our exotic animal patients. Hannah shares her home with Bindi the greyhound, Tinker and Nat the little fluffies and Bernie the Galah. Hannah will be leaving her full-time role with us in 2019 to take up study at university to become a Paramedic but we still hope to have her back some weekends and to help fill in over holiday periods.
---
Charly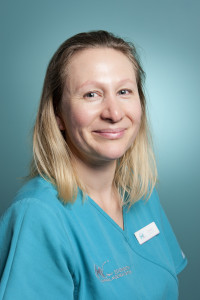 Charly was born in Tasmania and after living in Victoria, Western Australia and Malaysia she moved to Newcastle in 1993. She brings to her position eight years of Veterinary Nursing experience in both small and large animal hospitals.  Charly has been part of the EAMC team since its conception in 2014. Her special interests in veterinary practice include animal welfare, responsible pet ownership, behaviour and pet nutrition. Outside of work Charly loves spending time with her young family as well as cooking, reading and gardening. Her four-legged friends include a newly adopted crazy German Shepherd and Labrador, one rescue cat and two cheeky guinea pigs.
---

Ash
Bubbly Ash is one of our full-time certificate IV qualified nurses.  She is also one of our puppy preschool educators and at home loves to train her Border Collie Billy and her Cocker Spaniel Bailey. Ash also shares her home with Ashanti and Winky her rabbits and loves a chance to cuddle and care for any bunny that comes into our hospital.
---
 Kiarni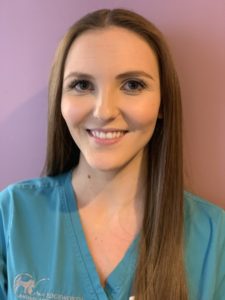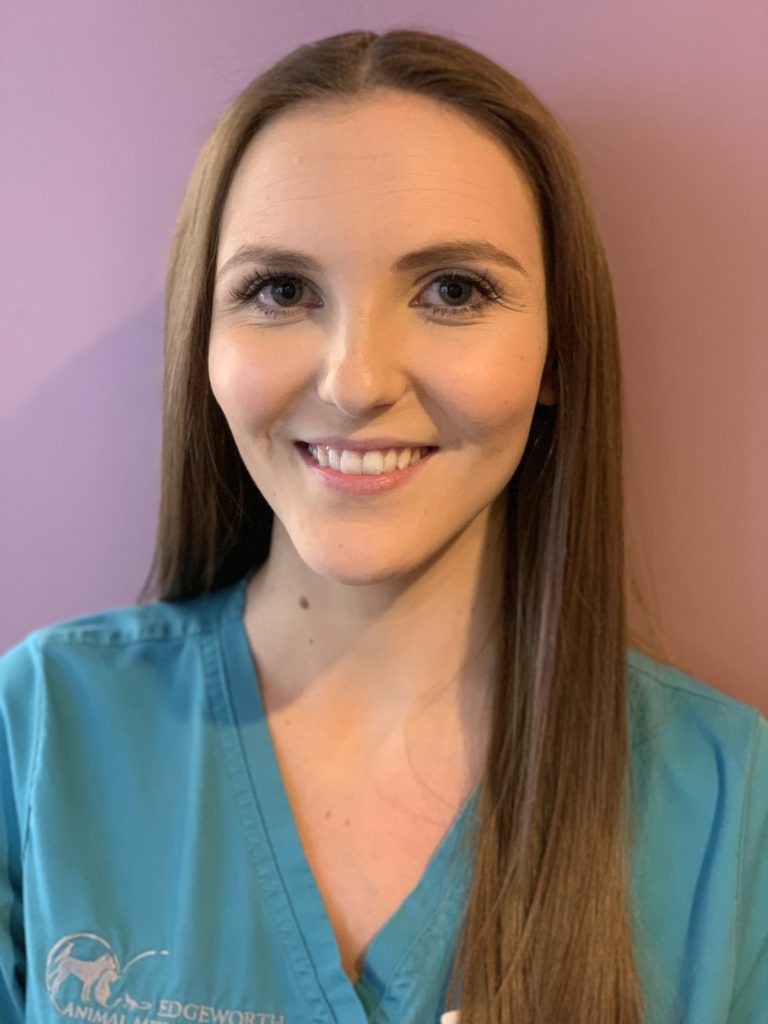 Kiarni started with us in 2017 for her student work placement. She has since attained her Certificate IV in Veterinary Nursing and become a valuable part of our team. She is exceptionally caring and dedicated to her patients and especially enjoys caring for our canine patients.
Kiarni lives with Nixon a cheeky French Bulldog and Lexi and Jax the Cavoodles.
---
Tabitha
Tabitha started with us on a Casual basis in 2018 and we are pleased to have her join us full-time in 2019. Tabitha is a qualified Cert IV Veterinary nurse completing her study in 2013 and also holds a Bachelor of Zoology. She has a diverse range of nursing experience in both general practice and emergency.
---
Ash T
Ash started with us as a student in 2017 and has quickly developed her nursing skills to become one of our casual team members. Ash lives with two beautiful cats Charlotte and Drizzy. Effie the German Shepherd puppy has also recently joined the family.  Ash especially loves working with our feline patients.
______________________________________________________________________________
Veterinary Nursing Students
At EAMC we have a number of Certificate IV Veterinary Nursing students doing work placement with us as part of their TAFE training. They are valued members of our team and do a lot of work behind the scenes keeping the hospital clean and our hospital patients comfortable.  We enjoy mentoring our students as they follow their dream of a career in animal care.
Thank you to our current students for all your hard work:
Kimmi, Maddy, Jazzmine, Bec, and Georgie.